I started this blog in January 2010. I needed to prove to myself and some "unbelievers" that being a stay at home mom does not mean "brainless". irregardless of what you have been taught or told, intelligence does not lie in a career or degree. We are all unique people, created for different purposes. Open yourself to new thoughts, things, ideas and find who you are guided to be. Stop letting the world define who you are. Define yourself.
I am wife to a great guy, married since 1990. He is a corporate pilot and can make life interesting. We have 6 wonderful kids and I enjoy being a #SAHM. I also have a step-son with 2 kids, 1 boy 1 girl.
The really funny thing about how life works, when I met my husband I was going to a local city college. This was in 1989, and I had seen the possibilities of the computer age. My major was Management Information Systems. Blogging has been my first attempt to re-enter that world.
I've always had a desire to write. Somewhere inside has been a voice telling me to write about my life. I'm not great but I am getting better. Life has thrown me some curve balls and made me self-conscious, if you stay on and follow my journey you'll begin to understand why. I'm not ready to share that yet, in time, just not now.
I wanted to share a little about what has happened in my life and the changes that have taken place on my blog. The story behind the design can be found HERE. I see a mother similar to a guardian angel. What I have been taught is that guardian angels are there, one for each person, to offer guidance. Think the angel on your shoulder kind of thing. We can "hover" near by, offer advice and guide them in the right direction. My purpose as a parent has been to teach independence. I want my kids to make choices for them selves. I have seen so many things going on in the world today that are quite indicative of indulged children with too much leniency. Or doing everything for them.
My wings are not seen in real life but I have them here. Musing Mom is a guardian angel for her children. I'm modern, because I am living in a time where there is more and more pull for women to leave the role of nurturer to make a name in the world. I am making a name in heaven, mother.
I have a desire to put some of my talents to use and bring my children into the fold. I am bright and intelligent. That doesn't mean I'm Einstein or a mind reader. I've learned to observe and learn and grow. This is what I want to pass on to the future and my children. I have a few other things coming together that I hope to unveil soon. Everything in its own time. God has led my journey through life. My only obstacles are bumps in the road and will happen in time. My children are all wanting to get into doing something with the blog. So I plan to incorporate them into this simple sharing of life.
I used to have 3 blogs. That was hard to keep up with and I am and have incorporated those into this blog. The tab - Another Day in Paradise is one of those blogs. I am also sharing parts of "me" in Just Thinking Out Loud. I hope you find some thing interesting or something fun.
I like to read, crochet, craft and learn new things. I'm one of those people who doesn't like getting stuck on one thing. Don't get me wrong I have my favorites.
I'm looking forward getting to know you and to learn more together.
I do hope you stick around and see what is next.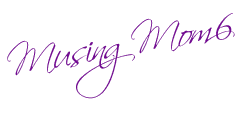 Disclaimer:
From time to time I will share information about products and services I recommend and/or use. Assume I may be affiliated with these products or services. For more information read my
Disclosure Page