I have been a full-time mom, homemaking, since just before my oldest was born. Twenty years seems like a minuscule amount of time. None the less I have found a few "Tricks of the Trade". Some of the things I will share are things that have worked for me and why. Some others will be why this or that did not work for me.
Sometimes people think that all this homemaking is easy! Can you believe raising children, keeping a home cared for and loving all of them everyday is easy! "Some days it is really hard. I have to push myself to keep going.", was a statement I heard my neighbor share the other day. She is right! I've said the same thing many times myself. My youngest is 8 years older than her youngest. I remember those days, boy do I remember!
I hope you find something valuable and if nothing else, useful in the following list. It will be growing as I create more things to share and maybe even some tidbits and tales from some other moms I know.
Blessings!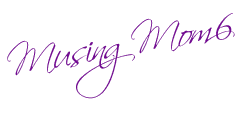 Disclaimer:
From time to time I will share information about products and services I recommend and/or use. Assume I may be affiliated with these products or services. For more information read my
Disclosure Page