Promised a friend that moved from Blogger to WordPress recently I'd post my plugins for her. These are ones I use and like. I have a few more I'm still trying to decide if I like or not.
I put my personal recommendation that these are must have plugins for any bloggy friend on WordPress.
Would you leave a comment it you have one that is not listed? Share what you like about the plugin.
Enjoy!
Ads Easy
If you don't want to have Ads in your posts and you don't need other stats than hose you get from WordPress and your ad servers, his is the most easy solution. Place the code you get to the widget, style the widget and define, on what pages it shows up.
I like this one for ads or text that you don't want on all pages. You can select not to show it to subscribed members also. It has many uses.
Ad Codes Widget
The Ad Codes Widget allows you to place ANY size banner ( ad, ads, advertisements ) into a widget-ready bar for WordPress®. It supports AdSense®, Javascript, XHTML and more.
Sometimes you just need some customizing features and this fits the ticket.
Ad Squares Widget
The Ad Squares Widget makes it possible for you to display 125x125 ad squares ( or some other configurable size ad, advertisement, banner ) into a widget-ready bar for WordPress®. It supports AdSense®, Javascript, XHTML and more.
Very simple, copy and paste html code in up to 8 squares. This is what I used for my ad buttons and blogger buttons in my sidebar. You also have a rotate option that is nice. I have Simply Stacie, Mom Boost and Mom Boost Design rotating in one square. Try reloading my blog and it should change with each load.
And The Winner Is…
And The Winner Is…helps you manage product give-aways by allowing you to mark posts as "contests" and can then select a random comment from a contest post as the winner. This plugin creates manage_contestscapability that can be given to other users with the Capability Manager plugin. Requires WP 2.7, PHP 5 and JavaScript. Tested on WP 2.9.2 and PHP 5.3.
This is as fabulous as it sounds. You check a box on the post editor in a side widget, put the number of entries, and it randomly selects a number. When the winner is confirmed, select and it is closed. If not confirmed, reset, etc.
AntiVirus
Security solution as a smart, effectively plugin to protect your blog against exploits and spam injections.
Broken Link Checker
Checks your blog for broken links and missing images and notifies you on the dashboard if any are found.
This one had some learning curves for me when I started. I don't think I have it all down but it is nice to know when a link is not working. Broken links make Google bots mad.
Categories to Tags Converter Importer
Convert existing categories to tags or tags to categories, selectively.
I prefer the category feature to tags. Either way this converts both ways.
CommentLuv
Reward your readers by automatically placing a link to their last blog post at the end of their comment. Encourage a community and discover new posts.
I have the new unreleased Comment Luv plugin. Andy will be releasing it to WordPress in the near future. What makes this so wonderful? It runs off your hosting and not Andy's. Why is this great? I am one of the people who Comment Luv doesn't Luv. It doesn't always find my last post. The new one worked seamlessly out of the box.
Exclude Pages from Navigation
Provides a check box on the editing page which you can check to exclude pages from the primary navigation. IMPORTANT NOTE: This will remove the pages from any "consumer" side page listings, which may not be limited to your page navigation listings.
From time to time you want to exclude pages without having to go to the menu section to delete it. This is a widget area on your page editor sidebar. Check a box, no hunting down the rogue page. One example of a page like this would be a for members only page.
Favacon My Blog
Growmap Anti Spambot Plugin
Very simple plugin that adds a client side generated check box to the comment form requesting that the user clicks it to prove they are not a spammer. Bots wont see it so their spam comment will be discarded.
I LOVE THIS! No more CAPTCHA! Also an Andy (commentluv) creation. Check a box and submit!
Jetpack by WordPress.com
Bring the power of the WordPress.com cloud to your self-hosted WordPress. Jetpack enables you to connect your blog to a WordPress.com account to use the powerful features normally only available to WordPress.com users.
New feature to more resent versions of WordPress. I downloaded the plugin and I like the stat features. Much easier to read than Google Analytics charts.
My Live Signature
Automatically place your signatures inside posts, pages and content
I have used this since my Blogger days. On WordPress you can get the plugin and intergrate your signatures that you have already created or open a new account and Viola!
Really Simple Share
This plugin shows Facebook, Twitter, LinkedIn, Google "+1" and other popular share buttons above or below your posts.
Easy customization of active buttons and position in the Settings menu. Facebook Like and Twitter Share buttons are loaded by default.

You have options for placement. They just added Google +1 to the line up and it was so simple to check a box and be ready.
SexyBookmarks (by Shareaholic)
SexyBookmarks adds a (X)HTML compliant list of social bookmarking icons to each of your posts. See configuration panel for more settings.
Love the options for on post sharing.
Social Media Widget
Adds links to all of your social media and sharing site profiles. Icons come in 3 sizes, 4 icon styles, and 4 animations.
Very cute and functional.
Twitterlink Comments
Plugin to show a link to follow the comment author on twitter if they have entered in their username at least once in the comment form.
A nice way to promote your commenters. Another Andy(commentluv) creation.
WordPress Database Backup
On-demand backup of your WordPress database. Navigate to Tools → Backup to get started.
This is so wonderful! I set it to backup daily after I know I will not be making any more changes for the day. I can reset assured that the accumulation of edits and posts from my day is safe.
WordPress SEO
The first true all-in-one SEO solution for WordPress, including on-page content analysis, XML sitemaps and much more.  By Joost de Valk
This guy has a fabulous brain! Yoast is the "brand". I recommend his email newsletters. Definitely worth it and not very frequent. Maybe one or two a month unless an important message needs to get out.
Something else that is nice with this is it gives you the "code" to put into the box in the settings. Fix it and forget it. If I want to check keyword optimizing and how the lineup is working. It gives me a list if it finds the Focus Keyword.
Your focus keyword was found in:
Article Heading: Yes (1)
Page title: Yes (1)
Page URL: No
Content: Yes (15)
Meta description: Yes (1)
wp-Typography
Improve your web typography with: (1) hyphenation — over 40 languages supported, (2) Space control, includes: widow protection, gluing values to units, and forced internal wrapping of long URLs & email addresses, (3) Intelligent character replacement, including smart handling of: quote marks, dashes, ellipses, trademarks, math symbols, fractions, and ordinal suffixes, and (4) CSS hooks for styling: ampersands, uppercase words, numbers, initial quotes & guillemets.
No where near understanding the full uses but the spell check feature is amazing!
WPtouch
I'm finding most sites are putting a feature to support mobile browsers. This just gives you some options if you don't mind that the mobile version does not lend much to your site.
Some setup information: I friend was having trouble with the way it worked for visitors, here are the settings for easy use:
Regional Settings                Automatic detection
Home Page                         WP settings
Site Title                              Your site
Excluded Category Your choice
Excluded Tags Your choice
Text Justification Your choice
Post Listing Options Your choice          I chose calendar icons
Footer Message                Your choice           Hide excerpts (I don't know if it matters)
Advanced Options
Enable Search
I have Enabled comments on posts, pages and gravatars
Logo Icon
Home
Enabl Home Menu
Enable RSS Menu
Enable Email
I think everything else is self explanatory. If you need any help let me know.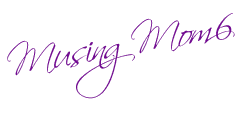 Disclaimer:
From time to time I will share information about products and services I recommend and/or use. Assume I may be affiliated with these products or services. For more information read my
Disclosure Page