Lindsey, at Dishwater Dreams, offers simple prompts to get the juices flowing.

Mama Kat offers several prompts. It is not a one size fits all world
She has also added vlog prompts.
*Writing prompts inspired by countless bloggers, web sites such as writingfix, plinky, NaBloPoMo , writer's digest, O Magazine, friends, family, books, people in airports, kids, personal experiences and of course my own fabulous imagination. Can I be too lazy to site them all?
On her site is a prompt generator, you just have to see it, OK. Click Here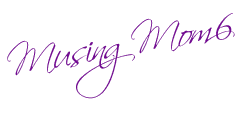 Disclaimer:
From time to time I will share information about products and services I recommend and/or use. Assume I may be affiliated with these products or services. For more information read my
Disclosure Page