I am offering advertising or sponsorships that fit with the Family Friendly theme of this blog. Please use my contact form to inquire about more information and/or pricing options. Thank you!
Available Ad Space 125x125 is the standard size. If you wish to use another size please contact me and see if we can work something out.
This blog also accepts text links, paid advertising and sponsorships, and will place an ad for you on our homepage. 125 X 125 pixel adds are preferred and your add will appear on our main webpage on the right sidebar. I do reserve the right to pick and choose the advertising I would like to feature on our page. If you choose to advertise with me, I will also offer one post per month with information and/or a review of your product or service if you desire. We only accept family friendly advertising and sponsorships. Thank you
I don't anticipate offering more than 8 of them at this time.
This is the size of a 125×125 ad:
I am also open to Facebook posting, Tweeting, Stumbling for your product or service. Contact me for rates.
I would be happy to assist you in designing an ad, that meets your needs, for a small fee.
I also offer sponsorships to help cover some of the cost of attending blog networking conferences like Relevant, BlogHer, SITS Bloggy Boot Camp, Blissdom, Type A Moms, etc. We would be delighted to work out a plan to sponsor your service or product both on our blog and at these conferences!
Thanks for your consideration!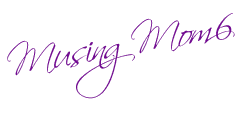 Disclaimer:
From time to time I will share information about products and services I recommend and/or use. Assume I may be affiliated with these products or services. For more information read my
Disclosure Page