The things I find the most important in my life,
things to improve on
and things I want to be remembered for.
January 21, 2012
Pray daily for the wisdom and graces to know, love and serve God in all that I do..
Ask for wisdom. God loves to answer this prayer, particularly because it is so rarely prayed. The wise lack for nothing. The foolish, meanwhile, cannot make good use of anything. 1 Kings 3:4–13 Psalm 119 Mark 6:30–34
Live my roll of woman according to God's Plan.
To be a good confidante. To be easy to talk to and keep confidences, when necessary.
To be an outstanding manager of my home, family and life. By finding my peace, joy and hope again, in a more real way.
Allow God to be my strength.
His grace is all I need to deal with the weaknesses and obstacles
True happiness in life is found by how you live life. Happiness can not be found by your own will, it is found by doing God's Will.
"Whoever finds their life will lose it, and whoever loses their life for my sake will find it." (Matthew 10:39)
Stay on the path God has laid out for you and keep the faith!
Remember, his strength is made perfect in our weaknesses (2 Corin.12:9) -- so keep moving forward.
_______________________________________________________________________
Mary, if it be God's Will, grant me the graces I need during this time of heartache and loneliness. Everything is so frustrating right now. Not knowing what is happening or how it is going to happen is scary. I know God is in control. In Jesus name, Amen.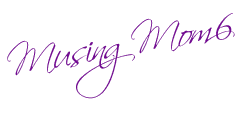 Disclaimer:
From time to time I will share information about products and services I recommend and/or use. Assume I may be affiliated with these products or services. For more information read my
Disclosure Page