We recently used our cell phone insurance for the first time. The company, Asurion, is who handled our AT&T phone insurance service. The website phoneclaim.com was very easy to use and navigate.
I was also very impressed with the timely delivery of the replacement phone.
- Monday evening Entered the claim
online.
- Tuesday Received the email that the phone
had been shipped on,
- Wednesday Delivery arrived, complete with return label and extra tape to seal the box.
I have been an AT&T customer for many years and the only cell phone carrier I've ever used. I think I'll stay with them for many more years to come.

More From MusingMom6
MusingMom6 Recommends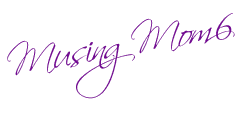 Disclaimer:
From time to time I will share information about products and services I recommend and/or use. Assume I may be affiliated with these products or services. For more information read my
Disclosure Page