I have been way behind in my social media participation lately, but this really caught my eye.
Apparently college basketball teams use twitter to interact with fans. Klout has an infographic showing this weekends Final Four teams playing in New Orleans, Louisiana.

Being in southern Indiana, the University of Louisville and University of Kentucky playing really caught my eye. Sorry Ohio State, Kentucky is closer to this gal
We can't a forget Kansas.
Twitter is such a cool way to interact with people you would never have a chance to meet in real life. Not to mention the opportunities to interact with brands, teams and the famous people that flitter around the globe.
I've been busy, busy, being a mom and have lost some Kliout reach, but say 'Hi!' ad I'll tweet back.
Good Luck Teams! I hope to visit New Orleans one day.

More From MusingMom6
MusingMom6 Recommends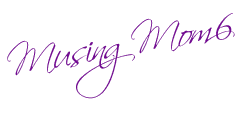 Disclaimer:
From time to time I will share information about products and services I recommend and/or use. Assume I may be affiliated with these products or services. For more information read my
Disclosure Page