Vyrso is an intriguing site. I've been doing some study and personal growth exercises, so this sounded like something that would be helpful. I would really like to see the app be able to save other books besides the ones on site. The ability to look up verses would be an additional way to remember the verses or see the full text. If you would like to download the iOS or Android App to see how it works, go HERE.

VYRSO, would like to share their January Blizzard of Bargains with my followers. Below you will find a small sampling of the books they are offering for under $3, starting January 25th. Hurry before they sale ends!
Here is a small sampling of books on the sale list:
10274 When You Don't Know What to Pray Sheperd, Linda Evans
14325 Lady of Bolton Hill Camden, Elizabeth
15912 More Glimpses of Heaven Trudy Harris
The Logos Ecosystem - Ebooks and beyond
Vyrso connects your personal reading material with the power of Logos Bible Software, integrating all your Bible study materials with your Christian book collection. You'll love the way Vyrso and Logos create a unique study experience to give you a rich, biblical background for whatever ebook you read.
They have over 4000 titles as of the launch in Sept 2011. This is a company I will be keeping my eye on. There is a lot of promise in the things they are working on.

More From MusingMom6
MusingMom6 Recommends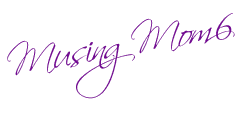 Disclaimer:
From time to time I will share information about products and services I recommend and/or use. Assume I may be affiliated with these products or services. For more information read my
Disclosure Page