Spiritual Strength is something we all need, and I don't mean muscle. No matter how great or terrible your day, life, marriage, family, etc. appears to be, you need strength. It provides us the ability to do what is necessary. Lacking spiritual strength is only a prayer away. Why? Because we can't do it alone. God offers us His help, all we have to do is take it.
If you look through the bible, read stories about the lives of the saints, it's written there plain as day. They all depended on God's strength to get them through. 10 Powerful Prayers About Strength is a good source for a place to start.
Another way to help yourself depend on God is, 25 Encouraging Bible Verses About Stength. Read them, ask the Holy Spirit to help you.
You have to do your part, as well. Pray, Read, Wait. Everything takes time. You might not feel it happening until it just happens. It's also going to take some, Let Go, Let God. There is a reason why these things are familiar. Yes, someone else that has or is going through a rough time may have said it. Maybe your priest or pastr,  friend or family member. It does happen though, eventually.
And you know what the best part is? The more you depend on God's strength, the closer you get to Him. When that happens, it makes you feel good inside. We really don't need anything more than that. he will provide the rest.
Now for a special announcement,
What Christians Want to Know & Faithful Bloggers are having a Giveaway!
Here are the wonderful prizes!

1st: $150 Amazon Gift Card

2nd: $50 Amazon Gift Card

3rd: Max Lucado Book "In the Eye of the Storm"

4th: Max Lucado Book "The Applause of Heaven"
Rush on over and see how you can enter.
Blessings!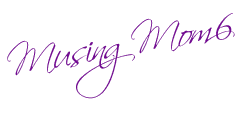 Disclaimer:
From time to time I will share information about products and services I recommend and/or use. Assume I may be affiliated with these products or services. For more information read my
Disclosure Page