I personally wear contacts and have glasses as a backup. My aging eyes have hit the time where I now have to use reading glasses to read most print when I'm wearing my contacts. I am going to have to make the investment to get bifocals for my back up pair. My old ones are just not effective enough any longer. Being that insurance only pays for one or the other per year I'm going to have to find a way to get a new prescription and upgrade both. One option I've found is . They offer a wide assortment of fashionable glasses at affordable prices.
They offer men's and women's styles in a large assortment of sizes and colors. There are 7 brand names in the listing if you have a preference to those styles. Glasses have become a fashion statement over the years. I've even noticed with my kids that the "4 eyes" name calling isn't as prevalent.
I was impressed with the specialty offerings of 3D and computer lenses. Modern advances have made it easier on the eyes to spend time staring at a computer screen. I still find myself getting the tired, achy eyes though. Trying a pair of these might be helpful.
Disclaimer: this is asponsored post for glasses.com. These are my own thoughts and opinions. Please view my disclosure policy for more information.

More From MusingMom6
MusingMom6 Recommends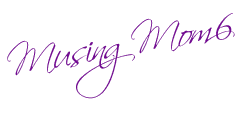 Disclaimer:
From time to time I will share information about products and services I recommend and/or use. Assume I may be affiliated with these products or services. For more information read my
Disclosure Page