And Happy Holidays!
Jesus was born in a stable. His parents made the best of a bad situation and provided what was needed to their child.
Little did they know people would flock to the stable to see the new born babe.
My all time favorite Christmas show is The Little Drummer Boy. It is a real remember that the gift of self is the only thing we really need to give to each other.
Our children need parents that are present to them. Our spouses need us to be present to us. Why? Why is being present more important than any thing else? Because we need to feel accepted.
Being in a world that puts so much attention and importance on things can be a very lonely place. Acceptance is being real.
Jesus is the Reason for the Season.

More From MusingMom6
MusingMom6 Recommends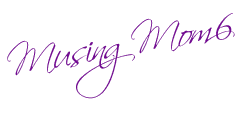 Disclaimer:
From time to time I will share information about products and services I recommend and/or use. Assume I may be affiliated with these products or services. For more information read my
Disclosure Page