This post brought to you by UPromise. All opinions are 100% mine.
My dream has always been a very simple one. That my four daughters would be able to choose a career path that doesn't interfere with them having children and would allow them to be stay at home to raise their children. I was not given the support or opportunity to continue my education and had to make the choice to work or stay home. Then when we had more than one, it became impossible to work and pay a babysitter.
My daughters are making the connections as they reach high school age. Due to several pot holes in the road of life, saving for college for any of the kids has proved impossible. Our oldest is looking at thousands of dollars per year in student loans. I am hoping that the economy will straighten out so we cwww.upromisetodream.coman help make her payments. But for now, it is impossible. The next three girls have 2, 3, 5 years till graduation.
That doesn't even cover the boys! They have 6 and 8 more years of school before graduation.
UPromise is offering a lucky user $20,000, to share a story of how a parent supported a child's dream.
To participate: Share a story, then "Like" stories to vote.
UPromise will giveaway 10 - $1,000 prizes and 1 - $10,000 Grand Prize.
Join in on the celebration and enter your story. Go to Dream Wall www. upromisetodream.com to submit your dream.
To read the official rules dream wall official rules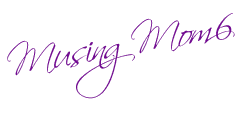 Disclaimer:
From time to time I will share information about products and services I recommend and/or use. Assume I may be affiliated with these products or services. For more information read my
Disclosure Page