Honestly, by the grace of God is the only real explanation I can put to it. I would sadly have to add my own mother to the list. I have a very difficult time understanding the way these people think. What motivates people to attempt to destroy others. Or for that matter, to be indifferent to others? Have you ever wondered why someone would intentionally hurt or injure another person? I have always held the idea of "Do Unto Others as You Would have Them Do to You".
I know we all have had some of "those" moments. Yet appearances of people that love each other and truly get along are at the forefront of most all of our minds. The "June Clever" and "Carol Brady" types. Are they real people? Or are they figments of another's thoughts as to what they wish life were like?
Someone that cares so little about the emotional well being of another person? Emotional and verbal abuse is one way sick people use to hurt someone. It is real. I've felt the sting of pain it causes inside. It is just as bad if not worse than physical abuse. Why, do you ask? You can't see it. So many people, past and present can't see it, so it is hard to believe. People are quick to judge and it makes it easier to hide.
My husband was adopted, so he has a strong need to feel accepted. I too, have this same need. My parents had to get married. My mom has always behaved like I was optional. I've come out OK though. I had a strong will to survive my turmoil of a life growing up. I could see that things were not right. Always feeling like the out cast, never really fitting in. It makes it easier for the abuser to control and manipulate.
Neither of these woman have seen my strength as a good point. They've pretty much made every effort to put down my efforts so they can feel better about themselves. There was a short moment in time that I thought I was succeeding in the battle. I really don't view it as winning. I don't see life as a win or lose situation. I view it as a series of event that through trial and error success will come. Failure is what happens when others can't mind their own business. Too get overly involved in someone else's life is intrusion. When someone else's opinions become your guiding force, you are no longer living, you just exist. Existing for the approval of others, well, it's just allowing someone to control and manipulate you. Another component of failure would be never trying.
Personally, I've set my sites on God. You must believe without seeing. He always accepts you even though you have flaws. You will be judged by your actions words and deeds. Never by an assumption. He sees all and knows all. And, He Is all. The tenants of my faith explain why it is wrong to behave the way our family has towards us and our kids. It helps so much when you can accept that you might not be perfect and if you keep trying to do the good things everything does work out. Maybe not how you would like it to be. Though it can be good non the less.
The damage these people inflict on others is completely amazing. I just can not find an other word that describes it. Please feel free to share your thoughts. What word would use?
What is that saying? Nothing is stranger than family? The things family members will do to stay on top or try to force control over everyone.
I've attempted to not be specific, intentionally. More people can be helped in the long run by generalizations.
Please feel free to link to a post, leave your thoughts or ask questions. I would be happy to exploy or even share more if it helps someone.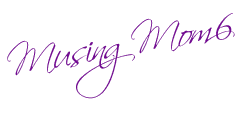 Disclaimer:
From time to time I will share information about products and services I recommend and/or use. Assume I may be affiliated with these products or services. For more information read my
Disclosure Page