Our kids loved to play dress up ashen they were little. As they've gotten older they still like to dress up for different occasions. Halloween dances, school plays and the renaissance fair.
Costume Super Center has a wide range of costumes to suit any need. http://www.costumesupercenter.com/adult+halloween+costumes">adult Halloween costumes are in season currently. Or maybe a less scary option for a sweet teenager, angel costumes in multiple styles might be more to your liking.
The Womens Heavens Angel Costume is the choice for our teen that wants to participate in the Halloween dance with the other kids, yet wants to stay away from the scary or cartoon characters.
The web sites are easy to navagate, the delivery was quick and painless. I will definitely visit this site when in need of a costume for any occasion.
The costumes show quality, in that they are sewn well and would last for more than one wear, should that be necessary or needed.

More From MusingMom6
MusingMom6 Recommends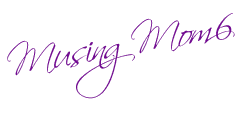 Disclaimer:
From time to time I will share information about products and services I recommend and/or use. Assume I may be affiliated with these products or services. For more information read my
Disclosure Page