Poverty has touched every part of our world. Here in the United States, women are doing what they can to be home with their children and help support the family. I am part of the movement, crafters, bloggers and anyone making the attempt.
I am so amazed at these women in Uganda. The detail they must produce to craft paper beads. Below you will find a video, showing the steps taken to create a bead to create a piece of jewelry. BeadforLife is part of an international grassroots movement to overcome extreme poverty. Helping women make more money than they could ever make working in rock quarries. These woman were making a dollar a day beating rocks by hand.
These women are just like you and me. I have made every effort in my life to support and encourage women. We all need different things to insure a better life and future.
How to Roll a Bead from BeadforLife on Vimeo.
See How to Help and be sure to sign up for The Bead for the latest news and stories from BeadforLife.
I would like to encourage you to read the information provided on Beads for Life's website. BeadsforLife.org
I received this beautiful turquoise bracelet for my review.
a BeadParty:BeadParties offer an enjoyable and effective way to join our BeadCircle and help eradicate poverty for women in Uganda. By hosting a BeadParty you are providing your community the opportunity to give back while buying beautiful and environmentally friendly hand-rolled beads and shea butter products.
Party to Safari: Everyone who registers to host a BeadParty from now through September is entered to win a trip to Uganda.  Spend 10 days/9 nights with others who are passionate about global issues. Visit BeadforLife's Friendship Village. Explore environmental issues and their impact on peoples' lives. Visit an AIDS clinic, and find out what living with HIV means in Africa. Visit schools and spend time with Ugandan teachers. View wildlife on a 4-day Safari in Murchison Falls National Park.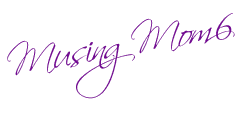 Disclaimer:
From time to time I will share information about products and services I recommend and/or use. Assume I may be affiliated with these products or services. For more information read my
Disclosure Page