This post brought to you by Straight Talk. All opinions are 100% mine.
With this crazy economy I am starting to look around at additional ways to save money. One of the areas I'm looking into is it may be time to look at other phone plans. Some say no contract plans are available that are cheaper than contractual plans. I've been with the same carrier for a long time.
Straight Talk is one of the "No Contract" carriers that offers everything you need. Look at what I found:
     All You Need Plan
1,000 minutes       1,000 Texts      30 MB Data
 Unlimited Plan offers calls, pictures, text and web for $45
Meaning you can call a friend or family and stay connected for $499 per year!
Directory Assistance 411 calls are Free
Free from activation, reactivation and termination fees.
Straight Talk also offers International calling from your home, cell or office phone. The have a wide area of coverage for easy connectivity.
If you want or need a new phone or smart phone that have trusted brands like LG, Motorola, Kyocera, Nokia and Samsung. They also offer $10 reconditioned phones to help you save even more. Lots of choices!
I like choices and searching for great deals. My proud moments are finding the smart deals and saving money.
So what do you think? Has Straight Talk got you hook, line and sinker?
More From MusingMom6
MusingMom6 Recommends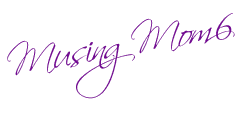 Disclaimer:
From time to time I will share information about products and services I recommend and/or use. Assume I may be affiliated with these products or services. For more information read my
Disclosure Page