REDBOX had a Blog Program a few months ago and it took a long while to get here. I've been hanging onto it as a special giveaway for my readers. Since it is almost Back-to-School time, I can't believe summer is almost over! I am giving away this prize pack so you can celebrate an end to summer or that school is starting.
The package includes:

2 Movies - Waiting for Superman & Morning Glory

Snacks - Orville Redenbacker Movie Theater Butter 3 pack & 1 Sour Patch Kids Pack

Rafflecopter code below.

As a way to save money we have opted out of going to the theater to watch movies. We have always enjoyed watching movies at home with our own snacks. REDBOX is so simple to use. You can order online or your mobile device, iphone and android apps
You can call it a date night and enjoy the company of your spouse, treat the kids to a kid showing in one room while the adults watch something else. Or do the big family night and get a kid friendly movie for the whole family. I still love to watch Disney movies with the kids and teen flicks.
It is so more personal and can be a great time if all family members are covered. So I'm adding to the Prize Pack 4 Redbox Codes. That way if you have young ones you can get a game or a few movies for them too.
I have signed up for the text alerts (see the text info below) and really have watched several movies for Free. About once a month they have sent me a Free code through the summer. Recently Redbox started renting Wii games, Just Dance 2

was a fabulous fun day for the kids. A heads up tho, it costs $2 to rent a game vs the $1 rental on movies.
Text NEW to 727272 to get the latest redbox releases every week.
Text REDBOX to 727272 to get exclusive freebies & deals!
Giveaway Ends 9/14/2011 12:01am

More From MusingMom6
MusingMom6 Recommends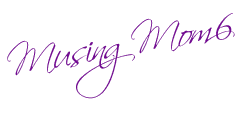 Disclaimer:
From time to time I will share information about products and services I recommend and/or use. Assume I may be affiliated with these products or services. For more information read my
Disclosure Page