This is a recipe from the new Chef Boyardee Recipes. I made and am sharing Ravioli Lasagna. My family enjoyed the change from just having Ravioli with a grilled cheese sandwich. As it turned out our 16 year old had supper duty and did a good job putting it together.
We made same minor changes to the posted recipe. I used No Salt diced tomatoes, mozzarella cheese, oregano and basil in place of the Italian seasoning.
If you visit the Chef Boyardee Recipes be sure to check out the Shortcuts and Tips tab. Lots of good info.
Now for the pics. We took one for each step:
The thawed spinach and cottage cheese.
Ravioli, Tomatoes, seasonings
Fresh from the oven, Mmmm!
(remember the 16 yr old? She wanted to brown the cheese so she turned on the broiler.)
We added a salad on the side, great meal!
Visit the Chef Boyardee Recipes site and see all the other options using Chef Boyardee products!
Disclosure: "I wrote this review while participating in a campaign by Mom Central Consulting on behalf of Chef Boyardee and received a gift card to facilitate my review and a promotional item to thank me for taking the time to participate." All opinions are 100% my own.
More From MusingMom6
MusingMom6 Recommends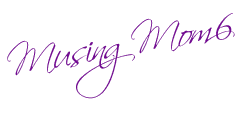 Disclaimer:
From time to time I will share information about products and services I recommend and/or use. Assume I may be affiliated with these products or services. For more information read my
Disclosure Page