One thing with getting an iPad recently is the need to protect it. I spent some time surfing and found these items and after using them for the last week I can attest to their functionality and can say, I highly recommend them. I absolutely Love the results!

First up is a pretty pink Smart Cover
 to keep the screen protected when not in use and the way it folds to stand is perfect. I use the stand when I have the iPad on my lap or at a table. It tilts it just the right amount to make the screen easy to see. It comes in a variety of colors so if you prefer green, blue, white or gray it is your choice. They do offer it with a leather exterior. An Apple associate said it does not hold its color as well as these. I appreciate it when sales people are honest like that!
     I purchased the Targus Stylus to help keep my screen clean. It is also nice you use if you don't want to type.
I've carried it around on the magnet that holds the Smart Cover
 closed on the iPad.
 There are other options and additional colors  of this stylus.
Belkin Snap Shield - Back Cover for Apple iPad 2 (CLEAR)
 keeps the heat off my hands and legs and seems to keep it a bit cooler.
It is offered in other colors as well
I have found so many uses for an iPad in blogging. Enjoying the eReader functions as well. We usually will allow ourselves a "splurge" with our tax check. Had I not gotten this one as a gift, that would have been the next option. If you can find the money in your budget I would get one again in a heart beat.

More From MusingMom6
MusingMom6 Recommends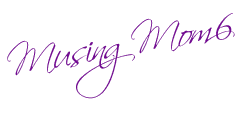 Disclaimer:
From time to time I will share information about products and services I recommend and/or use. Assume I may be affiliated with these products or services. For more information read my
Disclosure Page