The Comfort Cross is a wonderful piece of art. I had never seen one up close till I received mine for review. I've always been one to like to have something to hold when I pray. I really like how the wood feels in my hand. So smooth!  The carrying bag is very nice to hold it in your purse. I would think it would also be a nice gift for an elderly person or shut in. Sometimes we need the connections items like the Comfort Cross can give. We are tactile and visual beings. Not that we are Doubting Thomas's, just like how good it feels to see someone you haven't seen in a long time. The experience "fills" your senses and you sense it all through your body. Anyone would benefit from the gift of a comfort cross, cancer patients, graduation, baptism, anyone in need of comfort. Sales of a comfort cross help Christians in the Holy Land giving them a fair price for his work.
To share a little about the person making comfort crosses:
Issa is a Christian living on the outskirts of Bethlehem and has carved crosses and religious items his whole life to support his wife and three children. Issa and other Christian Artisans are struggling.

Comfort Crosses are individually carved from a single unique piece of beautifully grained olive wood pruned from the olive trees around Bethlehem the birthplace of Jesus. Christians have carved crosses like this for hundreds of years, originally for pilgrims and more recently tourists visiting the Holy Land.  The Comfort Cross is designed to fit comfortably into the palm of your hand as an aid to prayer or meditation. Ideal as your spiritual companion for easing children's fears, comforting worries and stresses of adults and focusing the prayer of the sick and elderly.

To Buy:
1 cross is  $8  ($5 plus $3 shipping)
2 crosses are  $12  ($9 plus $3 shipping)
Mission Pack is 8 crosses at $40  ($32 plus $8 shipping)
Fundraising and Church packs are still $3 per cross plus shipping.
To Win:  2 Readers will win 1 comfort cross.  Please follow the directions on the Rafflecopter Form Click Here 
 I have also been given a discounted rate if you would like to buy a cross for yourself.
2 crosses with cards and bag and postage within the US for $10, a $2 discount.
More From MusingMom6
MusingMom6 Recommends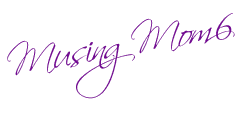 Disclaimer:
From time to time I will share information about products and services I recommend and/or use. Assume I may be affiliated with these products or services. For more information read my
Disclosure Page