I have put a lot of thought into what I've learned my first year of blogging. I've put together a list of things that are not only important to know, but some of them are things I wish I would have known from day one. I wish I had known a few things or had someone to guide me more.
 10 Tips for Starting a New Blog
1. Purchase a domain name. They are not expensive and only cost $10 or less per year. It is a small investment that is SO worth the money.
a. Blogger offers them w/privacy included. If you use Blogger for your blogging platform, just go to Settings in your dashboard to find the option.
b. GoDaddy has a wide variety of offers
c. HostGator is another popular one
2. Set up accounts on Facebook  & Twitter. If you will be vlogging set up a YouTube account. I'm seeing a few other options than YouTube, I don't know enough about them       to suggest any at this time. Hmm, maybe another post
3. If this blog is business related set up an account on LinkedIn. If you want to do reviews you can make PR connections.
4. Don't get overwhelmed with to host or not to host. Blog for a while and see if you want to go that route. There are people that do very well without self-hosting.
5. If you self-host on WordPress.org style platform, consider using a premium theme. Even if it is something you work into. I started with a free theme and then purchased my        theme later. We as a blogging community are finding that hackers can more easily set you up for viruses. Free plugins are also being targeted. Some of this can't be helped.            You can't purchase everything  you need. I just want you to be aware.
6. Premium themes are used with WordPress.org or self-hosted blogs. If you want to purchase a premium theme and don't know what premium themes are available, here is a list of ones I have seen or use. There may be more. These 3 offer a support forum also, which I have found very handy.
a. Genesis
b. Thesis
c. Headway
7. What is a Child Theme? Basically it is your design. Premium themes continue to work more efficiently if you create your designing elements on a separate CSS.
8. What is CSS? Cascading Style Sheet
9. Make contact and connections with others on Twitter, Facebook, YouTube, LinkedIn, etc. You might find a new friend, sponsor or business connection.
10. Join Communities with other bloggers. It is a great way to network and learn.
Most of all, Have Fun!
More From MusingMom6
MusingMom6 Recommends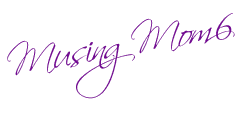 Disclaimer:
From time to time I will share information about products and services I recommend and/or use. Assume I may be affiliated with these products or services. For more information read my
Disclosure Page