BARE™ air-free baby bottles are getting moms so excited that they are coming together to help funding the BARE project.
Join the movement "Moms for Mom" now thru July every $$ counts.
How else can you help? "Like" us on Facebook, Follow us on Twitter @bittylab and talk about BARE to your network, help me bring this project to life!!
What is BARE? Is the first to market air-free baby bottle that mimics mother's breast entirely–not just the nipple– from shapes & texture to movement, storage and delivery of milk. It features 2 unique patented technologies to produce a truly breast-like nursing experience 100% air-free and without vents. To learn more go to http://bittylab.com
I have to tell you a secret...
I breastfeed my kids, all 6, each one nursed for different lengths of time for various reasons. Only 2 stuck with it till they were big enough to hold a sippy. I am an advocate of breast vs bottle, if you can. When you can't you need a quality bottle to use.
I was very picky about the type of bottle I used, knowing about air, gas and ears was enough for me not to go cheap. I have to tell you this is the most revolutionary bottle I've seen since Playtex Nursers and VentAire, the ones I chose. I liked my kids to not get into un-natural postions to feed them.
Priska Diaz has made it 2 years in climbing the ladder to having her product on the market. Backing for first production is dependent on raising the rest of the funds to start production.
To donate to the project Click Here
More From MusingMom6
MusingMom6 Recommends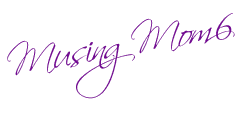 Disclaimer:
From time to time I will share information about products and services I recommend and/or use. Assume I may be affiliated with these products or services. For more information read my
Disclosure Page