My kids love to play the DS and Wii, but my wallet doesn't like the prices. We borrow some video games and movies from the library making it a little better. I'm just not keen on spending $20-$30 for each one and I had heard of GameFly about a month ago and decided to give it a try. They rent video games for many different game systems. Here is a sample list.
Wii
DS - All versions
Playstation
Xbox
If you haven't tried GameFly now is a good time. They are offering a promotion that is a great bargain. Get 1 month Free by using my link I get a month Free also. See it's win-win!
It is as easy as Netflix to use, just set up your account. Put 3 choices of video games in your que and they send you the first available game choice. Just one more way to save money.
 We rented Just Dance 2 first. WOW! They really liked it. One of the girls has been using Wii Fit for quite some time, we purchased it when we got the system. She said it really is a good workout.
 Don't forget about GameFly Rewards 
5 GameFly Dollarsevery 3 months
 5% off Used game purchasesand 
5 GameFly Dollars every 3 months
 10% off  Used game purchasesand
5 GameFly Dollars every 3 months
GameFly Rewards never stop! When you reach Level 3, you'll get 5 GameFly Dollars every 3 months and 10% off all used purchases as long as you remain a member.
As gamers we believe that when you play more, you should get more. The longer you're a GameFly member, the higher the Rewards Level you'll reach, and the more Rewards you'll receive.
More From MusingMom6
MusingMom6 Recommends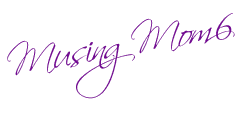 Disclaimer:
From time to time I will share information about products and services I recommend and/or use. Assume I may be affiliated with these products or services. For more information read my
Disclosure Page