One of the hardest things to do is get breakfast into my kids before school.
I am very excited to have this opportunity to review Seneca Farms Oatmeal & Fruit.
Getting breakfast is the most important thing my kids do each day. They started to notice that they felt better through the day. Seneca Farms recently launched these handy oatmeal & fruit cups in April. In less time than it takes to make a cup of coffee, heat the six-ounce microwaveable cup – no milk or water necessary – in the microwave for 45 seconds. Seneca's Oatmeal & Fruit has no trans fats or cholesterol, and is a great source of Vitamin C. It really is that easy. I enjoyed a cup with my 12 year old daughter, I had her tell me what she thought. Would it be something she would take the time to eat? She answered, "Absolutely!".
Time is so limited each mornings and w are not early risers nor can we fall asleep at 9:00pm. Something quick to fix has not been the easiest thing. Add to that my husband has some early departures and is finding that he would like to have something for breakfast. He has to wait till 1-2pm some days to even stop somewhere long enough for lunch. We are planning to stock up and have these available in the pantry. I also like idea of putting something warm out fir my family. A cold breakfast can be an unwelcome event on a cold day.
Currently available in Apple Cinnamon and Vanilla Peach, Seneca Farms Oatmeal & Fruit can be found nationally at Walmart and at a wide variety of retail grocery stores. For a detailed store list, visit www.seneca-farms.com. Seneca Farms plans to expand its flavors later this year with Oatmeal & Fruit Cranberry Apple, and Oatmeal – Maple & Brown Sugar.
Seneca Farms Oatmeal & Fruit is not only a quick and healthy breakfast option, but it is a satisfying mid-afternoon snack and it even works as part of a healthy weight loss plan for those looking to lose or maintain weight loss. My kids would like these for snacks after school, using all that brain power makes them hit the door hungry.
Here are some important stats about families skipping breakfast:
It's not groundbreaking news that breakfast provides us and our kids with the nutrition and fuel our bodies need. And we all know that eating oatmeal and other whole grains are an essential part of a healthy diet and promote overall good health. But, busy mornings and finicky kids can make it hard to find the time to make something that is both nutritious and delicious.
Did you know that*…
Nearly 60% of U.S. parents of children ages 3-17 admit that their child skips breakfast, with more than half of U.S. Moms wishing their child ate a more nutritious breakfast.
58% of U.S. Moms say they skip breakfast regularly. 46% of Moms who skip breakfast say they do so because they do not have enough time to prepare or eat it.
57% of single adults say the number one reason they skip breakfast is that they don't have enough time to prepare it.
While 71% of U.S. adults agree that breakfast is the most important meal of the day, 67% of those admit to skipping breakfast.
*Results of 2011 Children's Nutrition Survey, conducted by Harris Interactive for Seneca Farms


Disclosure: This review was made possible by Mom Spark Media. Thoughts are my own. I was provided product in exchange for this review.
Picture credit: Mom Spark Media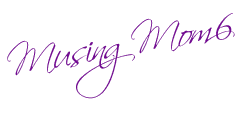 Disclaimer:
From time to time I will share information about products and services I recommend and/or use. Assume I may be affiliated with these products or services. For more information read my
Disclosure Page