The key is not to prioritize what's on your schedule,
but to schedule your priorities.
~ Stephen Covey
Schedules and Planning. Organizing and Prioritizing.
At times it can all seem so, so, spell bounding. What in life is truly important? Is it different for each individual? Do we all really have the same set of priorities and just order them differently? Have you ever wondered about the person walking on the other side of the sialealk?
Are hopes and dreams priorities? Think about it, if my hope and dream is to be a successful "anything" do I have the same priorities as others wanting the same thing? Ooh, what was that word? "wanting". Hmm, I thought "needs" were priorities.
If you want something but need something else and all you do is set your direction on wants then you really aren't fulfilling priorities, are you? If you forget about what is truly important your priorities are lost.
So, how do you schedule priorities?
Food & Drink
Shelter
Clothing
Health Related
Family
Prioritizing Your Schedule might look like:
Fortune/Money
Success
Friends
Do You See the difference?
Over the next few weeks and months I will be looking at these things. Organizing, Prioritizing, Schedules, Goals and Planning.
I hope you will join me, as a go through this process of finding more direction in my life.
What about you? Do you have any tips or struggles?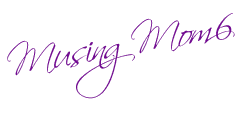 Disclaimer:
From time to time I will share information about products and services I recommend and/or use. Assume I may be affiliated with these products or services. For more information read my
Disclosure Page