Social media has become more and more something that is used daily for many reasons. I will admit, it was not in my plans to use these services and now that I've seen what they can do, I really don't mind them at all. Ido like to use services to stream line my activity. Getting my posts on facebook and twitter has been my main focus for using social media.
is one of the best Twitter clients I've found. It is a free or paid service, depending on your needs. Hootsuite has a promotional offer going on now that allows you to Sign up for a free 30-day trial of HootSuite Pro. The best part about it is that it lets you monitor more than just twitter. It allows you to monitor all your social media in one place.
Twitter, Facebook (personal & fan page), LinkedIn, Ping.fm, WordPress.com blog, My Space, Four Square and Mixi are the networks you can integrate into your dashboard.
Do you know what your twitter Klout is? You can see yours and others right from their profile. Click on the persons twitter handle or avatar and this is the screen that comes up.
The insights tab shows you all the linked sites this person is networking on.
They just updated the scheduler. I really like the Publisher view for scheduling tweets. I definitely makes inputting them much easier to see. I like to use different times of day for each day and this is visually much more scan-able.
With the free service you can post tweets, follow keywords and schedule posts. I've used the free version for a long time.
You may link up to 5 social media profiles.
I have 2 twitter accounts, my Facebook personal page and fan page, LinkedIn all connected.
Each profile has its own stream. Making it easy to post to one or more networks.
You can also add 2 RSS/Atom feeds. Monitor what is happening on your favorite blogs or news.
I just added a new twitter account for my
Musing Mom Media
blog and decided to upgrade so I can schedule postings in bulk. I can see using this for reposting giveaways on Twitter and Facebook. I've not seen this feature on any other twitter client.
The Pro Package includes:
 Enhanced Social Analytics
 Unlimited Social Profiles
 1 Free Team Member *
 1 Free Report
 Google Analytics Integration
 Facebook Insights Integration
 Advertisement Free
 Unlimited RSS Feeds and More
I am looking forward to trying out the extra features.
More From MusingMom6
MusingMom6 Recommends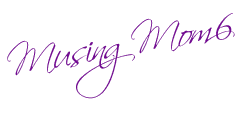 Disclaimer:
From time to time I will share information about products and services I recommend and/or use. Assume I may be affiliated with these products or services. For more information read my
Disclosure Page