This is a Sponsored post written by me on behalf of PBM Products for SocialSpark. All opinions are 100% mine.
College expenses are at the heart of every parents concerns. Our oldest is making her choices of college and I can tell you it's not easy deciding were to go. We all want to provide well for our children.
Parent's Choice products have been a mainstay for Walmart in aiding us with an affordable option in formula and infant and toddler products. Parent's Choice formula is Walmart's exclusive brand of formula and is available at locations nationwide and online at www.walmart.com. Walmart has had Parent's Choice on their shelves for 13 years, helping you find economical formula for your baby.
Parent's Choice wants to help you even further. This sweepstakes was launched in June and you have one more month for a chance to enter:
Parent's Choice will help one student and one family by launching the
Parent's Choice Infant Formula Savings Sweepstakes
One Lucky Winner will receive a $10,000 college scholarship in he form of a College Savings 529 Plan
The sweepstakes began on June 15th and will run through 11:59 pm on August 1, 2011
For more information, rules and an entry form please visit
Parent's Choice Infant Formula Savings Sweepstakes
Head over to the sweepstakes and enter Today!
This sweepstakes was created in partnership with PBM Products, LLC, a Perigo Company.
More From MusingMom6
MusingMom6 Recommends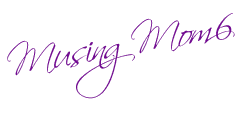 Disclaimer:
From time to time I will share information about products and services I recommend and/or use. Assume I may be affiliated with these products or services. For more information read my
Disclosure Page