If you are interested in surveys this is one I highly recommend.
Offers many ways to earn and you can print Coupon.com coupons from their site.
Coupons ~ Studies ~ Surveys
Payout is sent out for every $50 once monthly.
These are high payout for research surveys. I should do more of these but have been very busy.
Most I have done so far are viewing information then do a survey on my experience.
This is the little bit Ihave done since May 10th when I signed up.
More From MusingMom6
MusingMom6 Recommends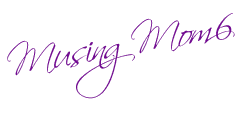 Disclaimer:
From time to time I will share information about products and services I recommend and/or use. Assume I may be affiliated with these products or services. For more information read my
Disclosure Page