Just for signing up to her newsletter I got this for Free
Package Includes
Kids Summer Activities
Family Friendly Summer Recipes
Summer Exercise For Mom
The  info looks good, especially if you are new to summer kids and boredom.
Get started right away with a Free
Menu Planner and Shopping List.
Claim your Free Menu Planning Basics Report and Printable Resources right now by filling out the short form on the right... Menu Planning Central
Don't forget the Summer Stress Package!

Christine Steendahl is the mastermind behind MenuPlanningCentral.com. Most of her clients know her as "The Menu Mom" as a result of her blog www.themenumom.com. She has a passion to help busy families easily return to the dinner table to experience home cooked meals and quality family time.
MenuPlanningCentral.com was created when Christine found that many of her clients were looking for a variety of different menu styles to choose from. She took those customer requests serious and implemented as many of them as possible at Menu Planning Central.
Christine is also the owner of several other quality family websites, a wife, and a busy mom. She grew up in Washington state and currently resides with her family in Illinois.
PS If you like what you see, she offers an affiliate program that nets you a free membership. shhhhh

More From MusingMom6
MusingMom6 Recommends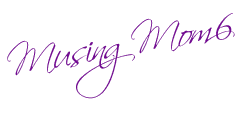 Disclaimer:
From time to time I will share information about products and services I recommend and/or use. Assume I may be affiliated with these products or services. For more information read my
Disclosure Page