Dishwater Dreams has some interesting
and thought-provoking tidbits to get your brain working.
Don't try to make your kids be independent too early.

Ironically, when they know they have someone to rely on, they become more self-reliant, better able to cope with all life throws at them, and more motivated to success.
Parenting. I like this one. It is
True!
It will create happier adult children.
Improves the outcome of or Legacy.
So, what do you think? In the day and age of hovering parents and over indulgence, will you provide a stable mental and emotional foundation for your child or grandchildren?
I know this has been my "life's work". To raise children that are self-reliant, motivated and emotionally and mental stable. I've grown up with the woman who puts down my success and cheers my failures. I've lived the In-Law nightmare of "Mother Knows Best"--NOT! Why did I come out better off than my brother's and sister's? Well that is a whole nother story.
I've always read self-help and parenting books. I've put my mind to raising "Great" people. I want better than I had for them. I've spent my days really getting to know my kids. You know what I mean? What really makes them "tick". I think it is like Intentional Parenting. To me, it was parenting with a purpose.
I'm proud of my children.
They are learning to be leaders.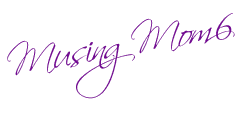 Disclaimer:
From time to time I will share information about products and services I recommend and/or use. Assume I may be affiliated with these products or services. For more information read my
Disclosure Page