We love all our stores so much, we can't pick a favorite... so we need your help!
Pick your favorite store for a special Double Cash Back sale!
Choose up to five stores every 24 hours*
July 5th start shopping these stores to get Double Cash Back!
Also, if you are new to Ebates and create a new member account
you can choose from several gift cards just for signing up.
target / barnes and noble / etc.
Restaurant.com is offering 80% savings.
Visit Ebates to get the code!
Start Saving!
More From MusingMom6
MusingMom6 Recommends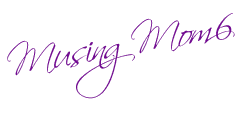 Disclaimer:
From time to time I will share information about products and services I recommend and/or use. Assume I may be affiliated with these products or services. For more information read my
Disclosure Page