I was honored today to be recognized by a meme - Pay it Forward.
by
I will be adding you to my sidebar of
BLOG BUDDY'S SHARING THE LOVE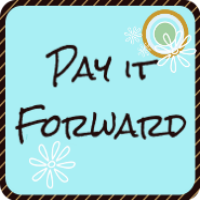 I started my little blog in January 2010 wanting to find an outlet for my thoughts and experiences. It took me till July 19th, 2010 to really get it all in gear. It is overwhelming at times, all the things to learn and see and do. I never really new any old person could put their thoughts out into the vast space of the internet and that anyone else really cared. I have found that there are a lot of people like me, that just want to be heard. Society is changing and evolving and, at times, de-evolving. Maybe, just maybe people like me and all the other "small potato" blogs will find our place in this jumbled up set of numbers and letters and characters, and just maybe make a real difference.
I have always held a strong faith in God and that good is returned by good. Sadly, we don't always see it done.
Simplistic, I know, but really in the big scope of the knowledge we all seek, it really is right in front of our noses.
My addition to the Pay it Forward meme is:
I met Chacoy a little while ago and she has been helping me and I her with the business of blogging. I've found outlets that I have never heard of through her experience. She has a new blog that is an off-shoot of her original. Don't be alarmed if you visit and it is totally different, she is also moving to WordPress soon and giving it a makeover.
If you haven't entered or are new here, I am holding a GFC Follower Giveaway. Click Here to Enter

More From MusingMom6
MusingMom6 Recommends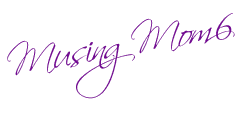 Disclaimer:
From time to time I will share information about products and services I recommend and/or use. Assume I may be affiliated with these products or services. For more information read my
Disclosure Page