A Special Announcement!
I firmly believe in businesses by women making an effort to improve our lives and families. I am working towards this myself. My kids are getting older and this is allowing me more time to put towards my hopes and dreams for the next chapter in our life's.
One reason I'm doing this is our daughters are talented writers and artists. I want to be able to help them create a life that is better than I had. They deserve the opportunity to build a business and have a family. Don't get me wrong, I am completely happy with my decision to be a SAHM. There are things that I wanted to do that I was not given the encouragement, assistance or opportunity to achieve. So this is my attempt, I hope you will join me so we all have a better chance to succeed. I personally feel being a stay at home mom has been the most rewarding experience in my life. I've learned to balance and except so much of the intimate details of being a person, a human being.
I am going to be offering a blog which will promote your efforts. I am first looking for women with "Home Grown" shops, women's ebooks or women's interest ebooks. I would really like to help bring people to your site to take advantage of your written work. Or if you don't have a website or blog an opportunity to put you book out there. It does not matter if it is a fiction or non-fiction e-book. Maybe you wrote a self-help style article that you offer for free on your blog. The same goes for a "Home Grown" business.
This is for the woman entrepreneur that is small, does not have a huge advertising budget and just wants more exposure. I am going slow on this for a reason. I want to get the pages set up just right for you. If all goes well it will improve your traffic and help your promotions. There are so many obstacles and intricacies in promoting a small business online. I firmly believe the statistics are accurate, there is a large demographic of people becoming more and more internet directed. We use it for so many everyday uses. Not to mentions to find and buy unique items and support small businesses.
Thank You!
I hope you join me at
More From MusingMom6
MusingMom6 Recommends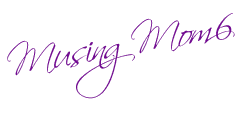 Disclaimer:
From time to time I will share information about products and services I recommend and/or use. Assume I may be affiliated with these products or services. For more information read my
Disclosure Page