I am a veteran breastfeeding mama. I also know, from experience, that it can be difficult or not able to be done. I had supplement and had one that the odds were against him being able to thrive without bottle feeding.
I gravitated towards bottles like the Playtex Nurser and VentAire. I will be a grandma one day so I've always got my eye on great kids products.
Priska is a designer from the inside out. There's nothing that escapes her mind without questioning whether the item could perform better with a few changes. This mind set led Priska to re-invent a baby bottle. While engineers at large corporations try to out do themselves by creating the next vented bottle, Priska throws that concept out the window and creates a baby bottle without air-vents "Your breasts don't have vents, why should bottles?" was the question that started it all.
BARE is made in the USA because we want to ensure piece of mind for the parent. All BARE components are manufactured under the most rigorous quality control standards, using only BPA, PVC, Lead and Phthalate free, FDA approved, food grade materials.

Last updated: Saturday Apr 16, 11:05pm EDT
To find out more about this great product and the financial support to get production to the next level.
Go To: ttp://www.kickstarter.com/projects/priska/get-closer-go-bare
This is for information only. This is my opinion only. I was nit compensated.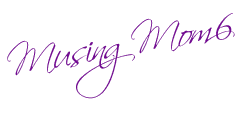 Disclaimer:
From time to time I will share information about products and services I recommend and/or use. Assume I may be affiliated with these products or services. For more information read my
Disclosure Page