We live in a 97 year old house. I'm pleased to say we don't have a lot of plumbing problems except tree roots in the old clay pipes in the yard. We've had a drain clog but no really big issues. All the pipes were replaced with the renovation.
My husband is a bit of a handy man with most things. This particular problem seems to block off logic reception in his brain. When it rains we usually have clogs. He seems to think every clog is because the kids have used too much toilet paper. We don't go through a lot of toilet paper so I've not nailed down the cause of this theory.
Any way, one of the clogs was bad enough he had to call a friend who is a plumber. They got a snake and the work began. My hubby is carrying on about the kids and the toilet paper all the while.
I checked in on the progress only to have my husband tell me about all the toilet paper. His friend looked up at me and said, "I'm leaving a container of root kill, follow the directions on the back." I asked if that was the problem and he nodded his head yes. This happened about 6 years ago. My husband is finally beginning to let go of the toilet paper theory. We really don't go through that much.
Now he talks about using adult sized Tonka Equipment to dig up the yard.
Oh, boy!
*disclaimer: I am participating in a blogger campaign by Bucks2Blog and was compensated. However, the views and opinions are my own.

More From MusingMom6
MusingMom6 Recommends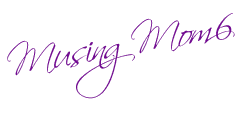 Disclaimer:
From time to time I will share information about products and services I recommend and/or use. Assume I may be affiliated with these products or services. For more information read my
Disclosure Page