These are all great classes and the community is starting to get busy.
If you've ever wanted to start a blog or your ready to move to wordpress, check out these great deals!
Last I knew hosting is with Go Daddy
I can recommend them as very easy to work with.
They can't do it for you, but they can "talk" you through a lot of things that come up being a self hosted blog.
Very few people want to have a website and not make a little cash.
The Profitable Blogging gives you some ground floor ways to get started.
Sometimes you just need a little help.
I've heard good things about this service.
I moved my own blog without the benefit of a guidebook.
I've heard it has some really good resources.
Come on over! Join the Discussions.     
Blogelina Online Reward Community
More From MusingMom6
MusingMom6 Recommends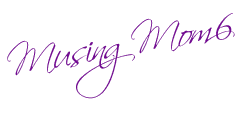 Disclaimer:
From time to time I will share information about products and services I recommend and/or use. Assume I may be affiliated with these products or services. For more information read my
Disclosure Page