I hope everyone is ready to enter giveaways!
We have 153 Blog participating, there is something for everyone!
5 Days to Visit & Enter!

I have 5 Fabulous Sponsors and 2 Gift Packages

Give-aways will start on June 22 12:00 AM and end on June 26 11:59 PM
If you are new here, leave a comment so I can make sure to follow you back


Gift Pack #1 (value $39)
* Books from Ruby for Women
"This Little Prayer of Mine" by Anthony DeStefano (value $12.99)
"Doing Well at Being Sick: Living with Chronic and Acute Illness" by Wendy Wallace
from Discovery House Publishers  (value $10.95)

* $15 gift certificate from Tatters to Treasures
Gift Pack #2

* $15 gift certificate from Mama's Little Treasures
* $25 gift certificate from Scentsy consultant Maritza Bonilla
* $20 gift certificate from Myador
"Mothers of the Bible Speak to Mothers of Today" by Kathi Macias from New Hope Publishers (value $12.99)
Ruby for Women Community is also participating.
Visit them HERE to enter for more prizes!
More From MusingMom6
MusingMom6 Recommends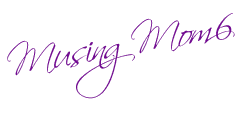 Disclaimer:
From time to time I will share information about products and services I recommend and/or use. Assume I may be affiliated with these products or services. For more information read my
Disclosure Page