Everyone is talking about ways to save these days.
Every where I turn someone is talking about
Extreme (or not so Ridiculous) Coupon-ing.
Offers and Deals Galore!
I seem to be finding more and more places that are
interested in helping you save money.
I am adding a Deals tab under Homemaking 101 on my Nav bar.
As I come across these great finds I post them as a regular post and you can refer back to them under that tab.
Happy Saving!
More From MusingMom6
MusingMom6 Recommends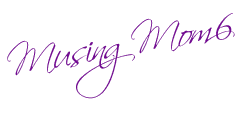 Disclaimer:
From time to time I will share information about products and services I recommend and/or use. Assume I may be affiliated with these products or services. For more information read my
Disclosure Page