Received this from Eversave today.
Say "No" to new taxes at the grocery store.
Lawmakers across the country are debating taxes on plastic grocery bags or even banning them altogether. Tell your elected officials and speak out against taxes and bans on the plastic bags you use every day. Click here to send a letter to lawmakers in your state.
American families can't afford it now.
It's time for a common-sense plastic bag policy that's good for the economy, the environment and working families. If you believe bag bans and more taxes are a bad idea for America sign our letter.
You can help. If you oppose new taxes click here and sign our letter.
Thank you,
Bag The Ban
My Rant: Read or Ignore - You Have a Choice!
I have to admit I am sick of the way this country is run.
We pay way too much for food, gas, electricity because of the oil issues and energy "saving" ideas?! Not to mention other things that have been done to get us to this place.
They are really making it hard for my family to even get by much less make ends meet. Environmentalist, Economists and others following this current administration are hurting peoples chances to live the American Dream. I would like to bring home a little cash to help out. All these things add up to being difficult to be a SAHM, WAHM, or a small business owner. Sadly few see this. Do we have issues? Absolutely!
Change will make it better, over time. But shoving it down our throats is not the way to get it done.

More From MusingMom6
MusingMom6 Recommends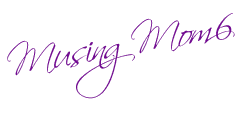 Disclaimer:
From time to time I will share information about products and services I recommend and/or use. Assume I may be affiliated with these products or services. For more information read my
Disclosure Page