"Courage is what it takes to stand up and speak;
courage is also what it takes to sit down and listen."
Winston Churchill
Courage by definition: http://dictionary.reference.com/browse/courage
I view courage as something that is difficult to do, but in spite of the difficult nature you move forward. Now this could be something you want to do or something you don't. With courage can come a fear of the unknown or be seen as a challenge.
I have to ponder, does Churchill think that sometimes people put too much effort into having an opinion?

Or listening to an opinion that maybe different from your own so you can digest the others words and then grow in knowledge?
Both could be effective in any area of life. Can you think of a time that patiently listening helped the situation? If you had blurted out what was wrong or your thoughts it might have been a bad thing?
I know people that no matter what you say, they will listen intently, then tell you what they think about it.
What do you think has occured?

Has the conversation been good?

Or did it just leave the "We agree to disagree" statement.
Does this seem affective to you?
Do you have the courage to say or do things that are not the "popular" things to say or do?
If you have every home schooled, you have courage-this is not a "popular" thing to do.

Although it is becoming more and more wide spread.

A particular religious belief system could fall into this category.
Do you have any thoughts on this?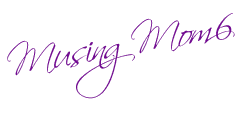 Disclaimer:
From time to time I will share information about products and services I recommend and/or use. Assume I may be affiliated with these products or services. For more information read my
Disclosure Page