These are absolutely adorable!
Now through May 10th 20% off All Styles!
The Marilyn Mint-a-liscious! Back in Stock style! 40% Off while supplies last!
I have wanted to get a apron, I've never had one, they were just not worn.
For several years I've looked at them and every time I spill something or grease pops, I wish I had one.
Check these out, they have a variety of styles available. And who can't beat a Sale!
Yes, I am an affiliate. I don't promote any product I would not or do not use myself. This is an opportunity to share these things with you.
More From MusingMom6
MusingMom6 Recommends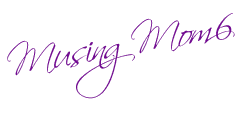 Disclaimer:
From time to time I will share information about products and services I recommend and/or use. Assume I may be affiliated with these products or services. For more information read my
Disclosure Page