My next review item arrived today! I was selected to review some wines. I am very excited!

My husband and I were j
ust talking about wine as a health benefit when this opportunity arose.
This review will be on 2 white wines. Neither have I tried this winery or this variety. I am interested in how I will like the flavor of them.
I was able to go to a small local winery several years ago. My husband and I had splurged on a night away from the kids and got to have a private sampling. I know there are particular ways to sample wines, so this will be a real learning experience. I think it is only fair to use the steps you would go through for a formal wine tasting.
All things going well it should be towards the end of the week.
Be watching for the review!

More From MusingMom6
MusingMom6 Recommends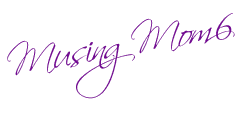 Disclaimer:
From time to time I will share information about products and services I recommend and/or use. Assume I may be affiliated with these products or services. For more information read my
Disclosure Page