I have been a long time subscriber of the Consumer Product Safety Commission (CPSC). The rise of recalls on products manufactured in China has been on the list more times than I can count. Again today, they released this recall into my email box. One thing that caught my eye was it is in my own backyard, so to speak. Fort Wayne is hours from me in far northern Indiana. What if I went to that trunk show?!

NEWS from CPSC

U.S. Consumer Product Safety Commission
Office of Information and Public Affairs Washington, DC 20207

FOR IMMEDIATE RELEASE
March 15, 2011
Release #11-171

Firm's Recall Hotline: Call Collect (260) 424-3511 CPSC Recall Hotline: (800) 638-2772 CPSC Media Contact: (301) 504-7908

Matilda Jane Recalls Girl's Chelsa Dress Due to Choking Hazard

WASHINGTON, D.C. - The U.S. Consumer Product Safety Commission, in cooperation with the firm named below, today announced a voluntary recall of the following consumer product. Consumers should stop using recalled products immediately unless otherwise instructed. It is illegal to resell or attempt to resell a recalled consumer product.

Name of Product: Girl's Dress

Units: About 1,500

Importer: Matilda Jane LLC of Fort Wayne, Ind.

Hazard: The buttons can come off, posing a choking hazard.

Incidents/Injuries: Matilda Jane has received one report of an incident with no injuries.

Description: The Chelsa dress is a girl's sleeveless sundress in sizes 2, 4, and 6. The top is white with green polka dots; the bottom is printed with a green and yellow floral design and has a multi-colored floral border at the hem.

Sold at: In-home trunk shows and online from February 1 through February 25, 2011.

Manufactured in: China.

Remedy: Anyone possessing this dress should return it for repair or refund by contacting Matilda Jane Clothing.

Consumer Contact: For more information, contact Matilda Jane Clothing at [email protected], call collect at 260-424-3511 or visit www.matildajaneclothing.com

To see this recall on CPSC's web site, including a picture of the recalled product, please go to: http://www.cpsc.gov/cpscpub/prerel/prhtml11/11171.html
This reads like it could be anyone of us, Blogger, Ebay Seller, Etsy Store Momma's. The interest in business owner, income producing Momma's is at the heart and mind of our driven online activities.
I have to PLEED, Please, think twice before buying into a lot of cute goodies in those Magazines that offer - Get these cute beads 100 ct for $2. That great deal could just be the cause of someone's child becoming ill, injured or even death.
There is a price to put on safety. I also wouldn't want to see someone sued over this kind of thing. I want to make a little money like the next momma, but not at this kind of price.
If you would like to sign up for their alerts:   https://www.cpsc.gov/cpsclist.aspx
Check out the main site:   https://www.cpsc.gov
Put them on your blog:    http://www.cpsc.gov/cgi-bin/javascripts/widgetrss.html
This is my own choice to write this. Opinions expressed are 100% my own.
More From MusingMom6
MusingMom6 Recommends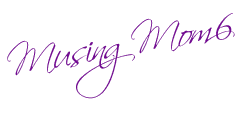 Disclaimer:
From time to time I will share information about products and services I recommend and/or use. Assume I may be affiliated with these products or services. For more information read my
Disclosure Page