Image by magnio via Flickr
I was born in Oklahoma, 1965.
I can remember going to my aunts house and making "mud pies" on her enormous patio garden. She was a lot older than my mom so her kids were grown and gone. My sister and I spent what seems like hours making those pies.
I also remember playing with my great-uncle's rabbits and how they smelled bad. Visiting my great-grandma always meant getting to play with those rabbits and uncle's goat ate grass close by.
Growing up I had been told we had an American Indian heritage. My great-grandma was too proud to tell anyone about her great-grandma. She was a full blood Cherokee Indian and she married an Irishman. Their daughter married a man from Germany. My dad tells me, that one of our relatives found evidence of Apache on his side. I stumbled onto an ancestor on my mom's side that was one of the first to head west and settle in Colorado. He left a wife and children behind and remarried and had more kids. This man was originally from England.
When I was younger we moved to Indiana. As I started to become interested in my heritage I found that I have  relatives that settled in this area. I moved from one "ancestral home" to another without ever planing it.
There are many very different bloodlines that make up who I am. I have ancestry of natives that protected and took care of this land we call America and immigrants that came here for a new and better life. With this amount of diversity it makes you wonder how we have all survived and flourished. I am a pretty calm person, patient, helpful and kind. It takes a lot and I mean a lot to make me angry. On the flip side, you know I'm mad if you push me.
I wrote a post last week about "visiting the birthplace of your ancestors". Yes, they probably wanted some fabulous post about your travels to Ireland, England, Germany, etc.
But truly, I do walk everyday on the land of my ancestors. America is such a "melting pot" of cultures.
What about you? Do you live in an area where your ancestors immigrated too? Or did you grow up there, move away and now visit?
If you write a post, please link it back here in a comment. I'd love to read it.
More From MusingMom6
MusingMom6 Recommends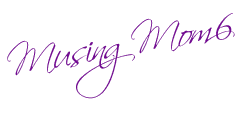 Disclaimer:
From time to time I will share information about products and services I recommend and/or use. Assume I may be affiliated with these products or services. For more information read my
Disclosure Page