Yesterday being Ash Wednesday we all have talked about what to "Give Up". Several years ago I was introduced to a more complete understanding of Lent.
Not only is it about self denial of something we like or love. It is also more deeply put about improvement and selflessness.
I've been hearing of other Christian denominations adopting a Lenten practice. This Mama Loves Her Bargains wrote about her church suggesting folks collect food for a food bank. This is in line with what lent is about.
Jesus' temptation reveals the way in which the Son of God is Messiah, contrary to the way Satan proposes to him and the way men wish to attribute to him.244This is why Christ vanquished the Tempter for us: "For we have not a high priest who is unable to sympathize with our weaknesses, but one who in every respect has been tested as we are, yet without sinning."245 By the solemn forty days of Lent the Church unites herself each year to the mystery of Jesus in the desert.

"The Kingdom of God is at hand"
For this reason the Church, especially during Advent and Lent and above all at the Easter Vigil, re-reads and re-lives the great events of salvation history in the "today" of her liturgy. But this also demands that catechesis help the faithful to open themselves to this spiritual understanding of the economy of salvation as the Church's liturgy reveals it and enables us to live it.
The seasons and days of penance in the course of the liturgical year (Lent, and each Friday in memory of the death of the Lord) are intense moments of the Church's penitential practice.36 These times are particularly appropriate for spiritual exercises, penitential liturgies, pilgrimages as signs of penance, voluntary self-denial such as fasting and almsgiving, and fraternal sharing (charitable and missionary works).
So, fraternal sharing is a Lenten practice. I'm not going to go into the spiritual depth of why? If you need further explaination, leave a comment or email me. A comment will possibly turn into another post, an email will be more personally suited to the question and could end up as a post without exposing the sender.
Something else that is allowed is working on a bad habit or neglect. The foundational point is growing more like Christ in our daily lives.
The actions of the Passion are selfless, recognition to God's Will.
Are you participating in any Church led practice from now till Easter? I really would like to know. You learn new things or new ways to do old things. My blog is about learning and sharing, please, share.

More From MusingMom6
MusingMom6 Recommends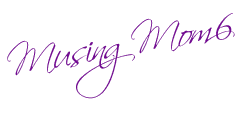 Disclaimer:
From time to time I will share information about products and services I recommend and/or use. Assume I may be affiliated with these products or services. For more information read my
Disclosure Page