Kelly of 3 boys and a dog has started a new business, Blog Print Media, below are the services she provides.
Business Card Design – Perfect for passing out at conferences, including in snail mail inquiries, and giving out at Walmart.  Includes your online contact information.
Mom Card Design – Perfect for passing to the mothers in your real life circle.  All those times you need to give your number to someone, this is perfect!  Includes phone number as well as children's first names so that they know who you are. 
Media Quick Sheet – All of your best and most important info in one sheet.  Great for approaching PR about product reviews, giveaways, and small ad purchases.
Small Business Pricing & Wholesale Info – Great for Etsy sellers and other handmade item sellers!  The quoted price is for 2 pages, up to 5 pictures.  If you need more pages and/or more pictures, the price will go up.  Everything inquirers need to know about your business, products, prices, terms of service, etc in order to purchase from you.
Conference Sponsorship Request Kit – Everything needed to approach companies about conference sponsorship.  I recommend making it specific to a certain conference, but that is not a requirement.  The quoted price includes 2 pages, each additional page is 25 dollars.
Full Media Kit – Exactly what is sounds like!  This is EVERYTHING you could possibly need – basically a combination of many of the above into one complete kit!  This includes up to 16 pages, anything more will cause the price to go up.  This kit also includes the Business Card Design AND Media Quick Sheet!
Perfect Fit – Email and possible phone consultation to figure out what you need.  Choose this option if none of the above fit!  If it is print media, Blog Print Media can make it!  Newsletters, Gift Certificates, Brochures, nothing is too big for us!
If you are interested in becoming an affiliate with Blog Print Media, please fill out the following form: Affiliate Sign Up
disclaimer: There are affiliate links in this post

More From MusingMom6
MusingMom6 Recommends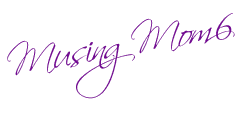 Disclaimer:
From time to time I will share information about products and services I recommend and/or use. Assume I may be affiliated with these products or services. For more information read my
Disclosure Page