I want to tell you all about a great Blogger opportunity. I connected with Shasta on Linked In earlier this week and asked her what her business did. Blog Friendly PR sounded enticing. She responded promptly and I went to check it out. I came across a link for Pitch List Bloggers, naturally I had to check it out. It is a very new site, 129 members.
I'm here to tell you, they have got it together! They are setting up opportunities to work with companies and they are some very nice businesses. Right now there is a list going to be a review of Total Gym for:  Total Gym "Total Mom" Challenge 2011
You have the option to sign up for a year at $40 or $5 per month. Honestly, it is very much worth it. I had reservations about paying for this but I sure don't now.

Visit Pitch List Bloggers
Head over to the sign up page of Pitch List Bloggers.
And if you would be so kind, there is a challenge going to bring in more bloggers.
Would you please leave my name Crissy - MusingMom6 as your referrer?
I'm not sure what the prize is, I am so excited I didn't even look! LOL
Also, friend me on my PROFILE.
Thanks and Good Luck!
More From MusingMom6
MusingMom6 Recommends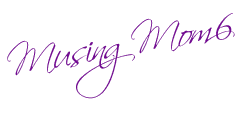 Disclaimer:
From time to time I will share information about products and services I recommend and/or use. Assume I may be affiliated with these products or services. For more information read my
Disclosure Page