Have you thought about making money on Twitter? I've seen some of the larger blogs using My Likes as a blog resource to monetize their Twitter accounts.
One thing that is very new to My Likes is the iPhone and Android App. I can pull up my My Likes account and skim the offered tweets while on the go. It is a very simple system to use, you set the time of day to start the posting, it only posts up to 5 times and stops. It is intuitive in that is spaces the tweets so you don't bombard your followers with too many tweets.
I signed up for my account sometime back and never really used it much till January. My tweets are getting more exposure and I have increased my payouts. Jan and Feb were not very big months at $2.64 and $3.71. March has been a different story, I've been getting payouts weekly. My first weeks payout were $2.36 and $2.45.
I don't think I'll get rich or anything, but monetizing my blog could go into the blog fund kitty!
This is an example of a My Likes tweet:
MusingMom6
Greening your home doesn't stop at the front door. How many of these tips can you use in your yard? 
http://lx.im/1aZYt
- ad
By clicking on the link, you get the "per click" payout. They very in price. No selling or promoting your account is automatically posted.
I make an effort to post only tweets that a mom or dad would be interested in. I am not crazy about movie stars nor do I want to do quizzes and polls. Although, I did do one on coffee. It was interesting at least.
If you chose to click on any link in this post I will get credit. I'd love it if you signed up through me. They are running a contest till March 18th for an iPad. New accounts are all they count for entries.
Have a great day! I'm going to try to keep from drowning. Another rainy day in the Midwest, I get Severe Weather warnings everyday on Flash Flooding. We are soaked!
More From MusingMom6
MusingMom6 Recommends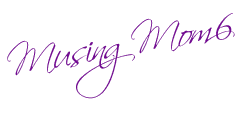 Disclaimer:
From time to time I will share information about products and services I recommend and/or use. Assume I may be affiliated with these products or services. For more information read my
Disclosure Page