Image by tom.arthur via Flickr
Sometime back, I ran across a twitter party with the hashtag, #powermoms. By all appearances they were rounding up moms for an online group. There was also an "Expert" panel site of parents sponsored by AT&T.
Now I will tell you, there are quite a few people, bloggers, etc. signed up on this site. There is a lack of consistent participation by the moderators. There are a few mom bloggers that attempt to start and reply to discussions about family, kids, smartphones, etc.
I'm just wondering what is up? I'm interested in the group as far as sharing info and reviews. The really sad thing is there are a lot of real moms using smartphones that would love an opportunity to show you the ropes. What mom blogger wouldn't want to make a connection with a carrier and smartphone?
More From MusingMom6
MusingMom6 Recommends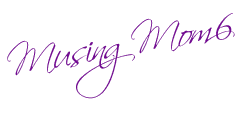 Disclaimer:
From time to time I will share information about products and services I recommend and/or use. Assume I may be affiliated with these products or services. For more information read my
Disclosure Page